Main Content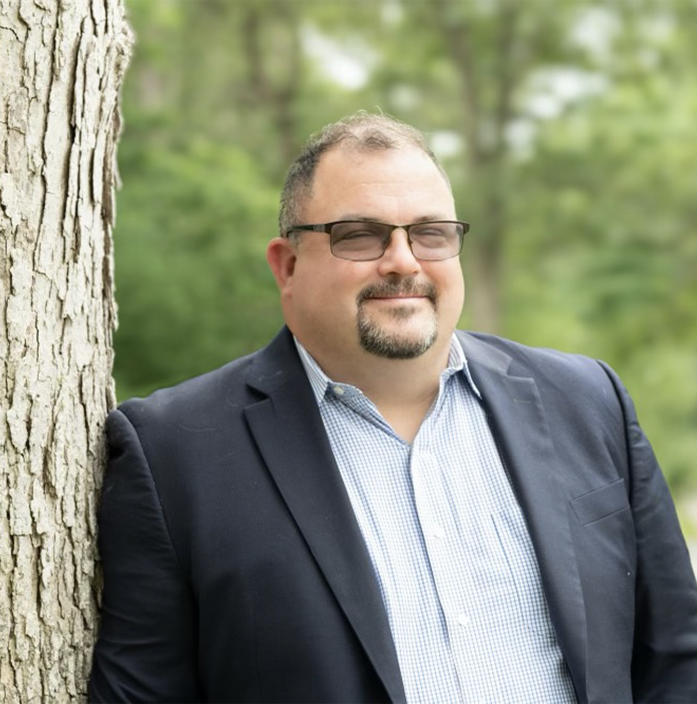 MeetRYAN
MANN
Ryan Mann is a trusted real estate professional serving the captivating landscapes of Cape Cod. Originally from the Hudson Valley of New York, he brings a unique perspective to the world of real estate, driven by his passions and experiences. As a licensed Realtor since 2017, Ryan has proudly facilitated the sale of over 100 homes, guiding clients through seamless transactions and helping them find their dream properties. But his journey doesn't stop there. With advanced degrees in wildlife and fisheries conservation, he has spent 15 years dedicated to conservation-related work, reflecting his commitment to preserving the beauty of the environment.
LEARN MORE
Client

Testimonials

"Ryan was absolutely fantastic! He will go above and beyond to make things go as smooth as possible when selling or buying your home. He understands how stressful the process it, but he made it incredibly easier than I thought it would be. He's extremely knowledgeable and is well very well connected. He is the only realtor I would ever recommend! Thank you Ryan!!!"
Daniel D.
"Ryan was a great agent to work with!!! He was very responsive, knew what to do when, and helped us in any way that he could! He even suggested ways of what to do to make our house look better to sell (since that is what we were trying to do) and pitched in to help himself! Not expecting to so soon, we put up our house for sale in 6 days and managed to have it sell in 4 after that!!! This is all thanks to the help of Ryan, which he was a great pleasure to work with and we're so very glad we went with him! And so will you!!"
A_distefano192
"Ryan was very knowledgable about the process and helped expedite at every step. He knows reliable people in all aspects of the transaction, and that gave us confidence."
Len Cleary
"Ryan was a pleasure to work with from start to finish. While there was a shortage of inventory in our buying process when we found a house we wanted to make an offer on we were given great advice to lock it in and avoid a lot of the "fun" other first time homebuyers are having with making multiple offers and getting none of them accepted. When issues arouse during home inspection Ryan went to the mat for us and got us what we wanted. I needed various services and Ryan was able to provide wonderful referrals of contractors, home inspector, closing attorney, and mortgage broker. The team of professionals he recommended made this the easiest process ever. While other friends have struggled to get through their first home purchases I felt like I was at the beach with the way everything was handled from start to finish, I just wish they knew Ryan before they started their buying process. Great Job Ryan Mann and a great job by your team!"
Tim Beau
"For me one of the most important things I look for in a realtor is there connections and ability to get quality people to handle the variety of issue you come across when buying or selling a home and for me Ryan excels in this area"
Dan P.
"In a word, Ryan is "the man". Okay, that was 2 words. We are doing a long distance move and Ryan was not only on top of all our needs, he also gave valuable insight to the areas on the Cape that would suit us best. It was a bit of a road to finding the right place and when we did, Ryan worked nothing short of a small miracle to get us into the place."
William A.
"Ryan hung in there with us during our extended search for a property on Cape Cod. After reviewing many properties Ryan picked out a property he knew was right for us, presented it to us and we bought it. We could not be happier with the property and with Ryan."
Lochiel P.
"Ryan Mann is wonderful to work with. He has immense knowledge of Cape Cod & Islands beyond real estate. Buying from out of town he helped guide us through neighborhoods & properties when we couldn't physically be there. His negotiating landed our property during a multiple offer situation. He has become more than just our agent, he has become a friend of our family. Thanks Ryan."
Matthew G.
"Ryan was fantastic. He took the time to get to know who we are and what we wanted. I could text him a property and get an immediate response of, "No" and why, or "I'll call that realtor right now." Which leads me to another reason why he is so great - he has been doing this long enough that he knows how the game is played and who all the players are. Plus, he lives the life. He is an on cape realtor who knows how many years this or that has left in it and how much it will cost to replace. He has seen it all and knows his business. Down right the best!"
Bonnie A.
"My husband and I just completed a complicated sale/purchase that involved a 1031 Exchange and properties in Dennis Port and Sandwich. There were multiple delays as a result of problems with the sale of a property owned by the purchasers of our property, which required multiple adjustments by all parties involved, often facilitated by Ryan. To complicate matters further, we are located in Louisiana. Ryan had to intervene several times by making trips to our Dennis Port condo to manage repairs and take care of other issues. He was instrumental in securing repairmen, attorneys, etc. Throughout the entire process, which lasted almost four months, Ryan was professional and communicative, and likely handled additional problems we are not even aware of. We could not speak higher of his real estate knowledge of the Cape Cod area, his knowledge of the legal elements of real estate transactions, and his professional countenance. We appreciate him more than he will ever know and we highly recommend him to anyone seeking to buy or sell on Cape Cod."
Skwatson
Contact Us
Got any questions? Get in Touch