Are you a first-time visitor to Martha's Vineyard looking for the ultimate guide to the island's beaches and seafood? Look no further! This blog post will provide all the information you need to explore Martha's Vineyard's renowned beaches and seafood. From where to find the best seafood shacks to which beaches are the best for swimming, you will surely have a wonderful time discovering all the island offers. Plus, you will find lots of tips on where to get the best dining experiences on MV, so you can sample all the delicious seafood the island has to offer.
Choose your beach.
Martha's Vineyard boasts some of the most picturesque beaches in the Northeast, and there is a beach for every type of visitor. If you are looking for a more laid-back experience, Menemsha Beach might be right for you. This beach is situated on the island's northwestern side and is known for its serene setting, stunning sunsets, and calm waters, making it a favorite spot for families. If you want more activity, head to South Beach in Edgartown. This beach is perfect for surfing and paddleboarding with its pristine waters, powdery sand, and endless waves. Other beaches worth exploring include Oak Bluffs Beach and Katama Beach. Make sure to research ahead of time to find the beach that fits your style!
Go at the right time of day.
When planning your day at Martha's Vineyard, it is important to consider the time of day you will be visiting the beach. Crowds can vary depending on the time, and some beaches may be more enjoyable during certain parts of the day.
If you are an early riser, head to the beach early in the morning. You will be able to enjoy the sunrise and avoid the midday crowds. Some beaches, like Katama Beach, also offer a morning beach yoga class.
For those who prefer the afternoon, head to the beach around 3 pm. The sun will still be out, but the crowds will dwindle as people head home for the day.
If you plan to visit Oak Bluffs Town Beach or State Beach, consider visiting during sunset. You can enjoy a beautiful view of the sunset over the ocean, and both beaches offer a variety of nearby restaurants and bars where you can grab a bite to eat afterward.
No matter what time of day you visit the beach, be sure to bring plenty of sunscreen and water to stay hydrated. And do not forget to check the weather forecast before heading out, as some beaches may close due to inclement weather.
Pack the essentials.
No matter how long you plan to stay at Martha's Vineyard, you must have all the essentials in your beach bag. Getting to the beach can be quite frustrating, only to realize that you have forgotten something crucial. Here are a few items you do not want to forget when packing for your beach day:
Sunscreen: With all the fun you will have on Martha's Vineyard's beaches, it is easy to forget to reapply your sunscreen every two hours. Pack a broad-spectrum sunscreen with an SPF of at least thirty.
Hat and Sunglasses: A hat and sunglasses add style to your beach look and help protect your face and eyes from the sun's harmful rays.
Beach Towels: Having a beach towel or two to lay on or dry off after swimming is important.
Water Bottles and Snacks: Keep hydrated with plenty of water and pack light snacks throughout the day.
A Cover-Up: Martha's Vineyard is known for its beach-friendly dress code, but it is always good to have a cover-up to throw on if you plan a stroll in the town.
Cash or Card: You never know when you may need to purchase something from the beach vendors, so having some cash or a card on hand is always a good idea.
Packing for the beach is all about being prepared, comfortable, and safe. Once you have your essentials, it is time to hit the sand and soak up some sun!
Find the best seafood.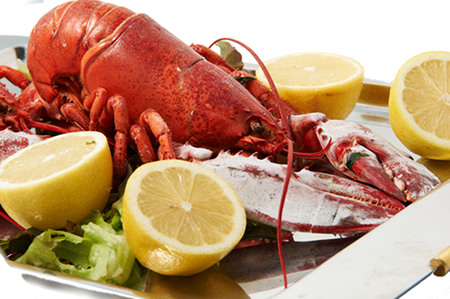 Martha's Vineyard is known for its delectable seafood options, from fresh lobster to creamy clam chowder. So, if you are a seafood lover, you are in for a treat! To find the best seafood, ask locals or check online reviews to see what restaurants are highly recommended. The Black Dog Tavern is a favorite for its iconic New England clam chowder, while Larsen's Fish Market is renowned for its fresh catch of the day. Menemsha Fish Market is also a popular spot, offering a variety of seafood, including lobster, clams, and oysters. No matter where you go, you will surely enjoy some of the best seafood in the country on Martha's Vineyard. Do not miss this quintessential island experience!
Have a backup plan.
Despite your best efforts, things do not always go as planned. The weather worsens, or your favorite seafood spot is unexpectedly closed. A backup plan is always a good idea if something falls through.
One great option is to explore the island's many hiking trails. The Polly Hill Arboretum is a beautiful and peaceful place to explore, with miles of walking trails winding through the lush greenery. The Menemsha Hills Reservation offers more challenging hikes and stunning ocean views if you feel more adventurous.
Another backup plan is to visit some of the island's historic sites and museums. The Martha's Vineyard Museum is a great option, with exhibits highlighting the island's rich history and culture. The Edgartown Lighthouse and Gay Head Lighthouse are popular tourist attractions, offering stunning views and a glimpse into the island's maritime past.
If everything fails, you can always hit one of the island's many boutique shops and galleries. There is something for everyone, from clothing and jewelry to handmade crafts and artisanal foods. And do not forget to sample some of the island's famous fudge or ice cream – they make the perfect sweet treat to cap off a day of exploring.
A backup plan can help ensure that your Martha's Vineyard vacation is a success, even if things do not go as planned. With so many options, you will find something that appeals to your interests and keeps you entertained.